Outdoor Surface Cleaning GTA
Outdoor Steam Cleaning
SteamWorks uses the most powerful truck mounted equipment to blast away dirt and debris on the outside hard surfaces surrounding your home.
We can remove stains, discolouration, spots and more. Don't replace your outdoor walkways, decks, driveways and garage floors. Call the certified, highly trained experts at SteamWorks to give outdoor surfaces a newer appearance.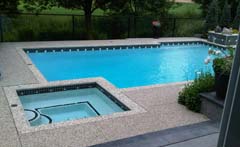 Residential and Commercial Cleaning Service for Outdoors.
Call us for your home or business outdoor cleaning needs in Mississauga, Milton, Oakville, Burlington, Waterdown.
SteamWorks Specials
SteamWorks offers seasonal specials on many of our top cleaning services. Check out our specials page to find the latest offerings.
Referral Program
SteamWorks loves referrals!
We want you to be so happy with your cleaning service that you will refer others.
As a reward you can earn free cleaning or even cash back. Call us for details.
Give your home real curb appeal!


Call SteamWorks to make your outside surfaces look newer and cleaner.
SteamWorks is widely known for its home deep cleaning services that clean so deep – even your air quality improves! However, SteamWorks also deep cleans hard surfaces outside your home. Our heavy duty, truck mounted cleaning equipment can tackle the toughest cleaning jobs in the hard surfaces surrounding your home.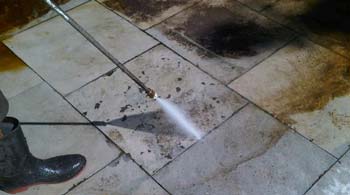 We clean:
Walkways
Driveways
Patios
Pool Decks
Garage Floors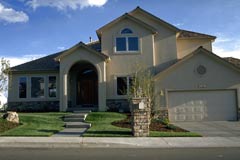 Green Cleaning for Outdoor Surfaces
We can blast out years worth of soil and grease build-up quickly and easily using powerful rotary, high pressure extraction tools.
Eco friendly products, steam and our specialized equipment will leave you amazed with the results.

Our technicians are certified and trained to tackle outdoor surface areas including concrete, natural stone, brick, cement, tiles and more. Our services are affordable and come with a 30 day satisfaction guarantee.